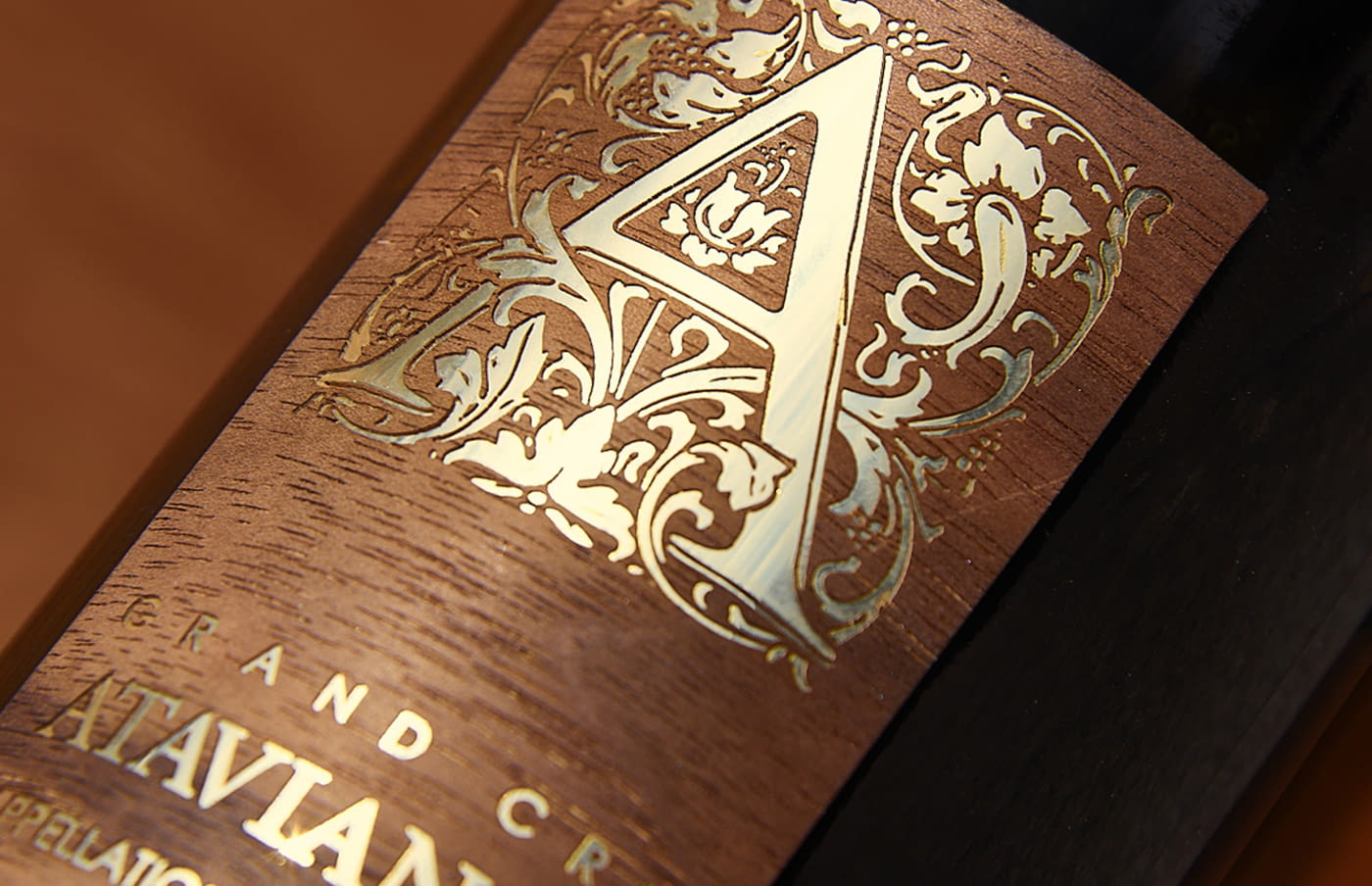 French or American oak barrels. The origin is not relevant. An aged wine will have spent a long time aging in woods and will have developed touches, flavors and aromas of coffee, vanilla or chocolate.

We want to honor this unique and creative process and, therefore, we propose a self-adhesive label with an aluminum base and die-cut wooden sheets where the brand's name will be engraved. A wood reminiscent of the barrels where the wine has been aged for months, even years. A wood that transmits warmth and quality. The metal and its brightness, in turn, provide body and distinction to a packaging that requires a special finish according to a premium wine.

The nostalgia of a long maturation process now transferred to a label.

A romantic option for nostalgic people
.