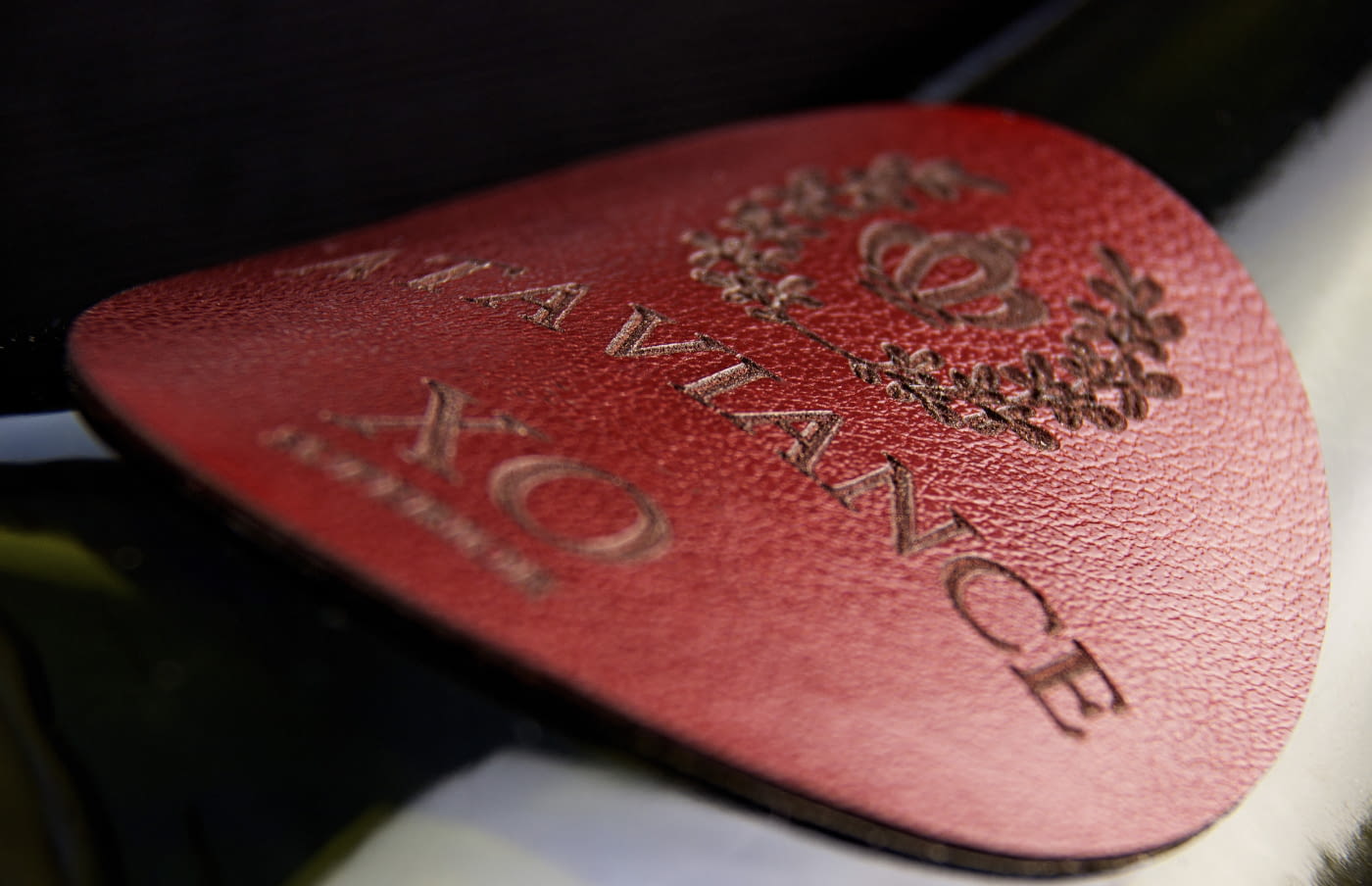 A coffee at midnight, a dinner with an old friend and, on the table, a bottle of a single-malt. An elegant, special, adult bottle that transmits by itself the strong personality of the liquor inside.

A mature, old, pure whiskey with a smoky touch has such a presence that it requires a premium packaging to help transmit its own essence. Fifteen years of maturation in oak barrels deserve special care when designing the bottle and its accessories.

Today we propose you to use a premium label made of natural or synthetic leather with the brand name engraved on it. Leather is a noble and generous material that transmits quality as well as warmth and energy. Characteristics, all of them, that a high-end whiskey carries in its dna.
We help you develop the perfect accessory that your product needs to thrill from the inside but also from the outside
.