Wood, the great ally of premium packaging
---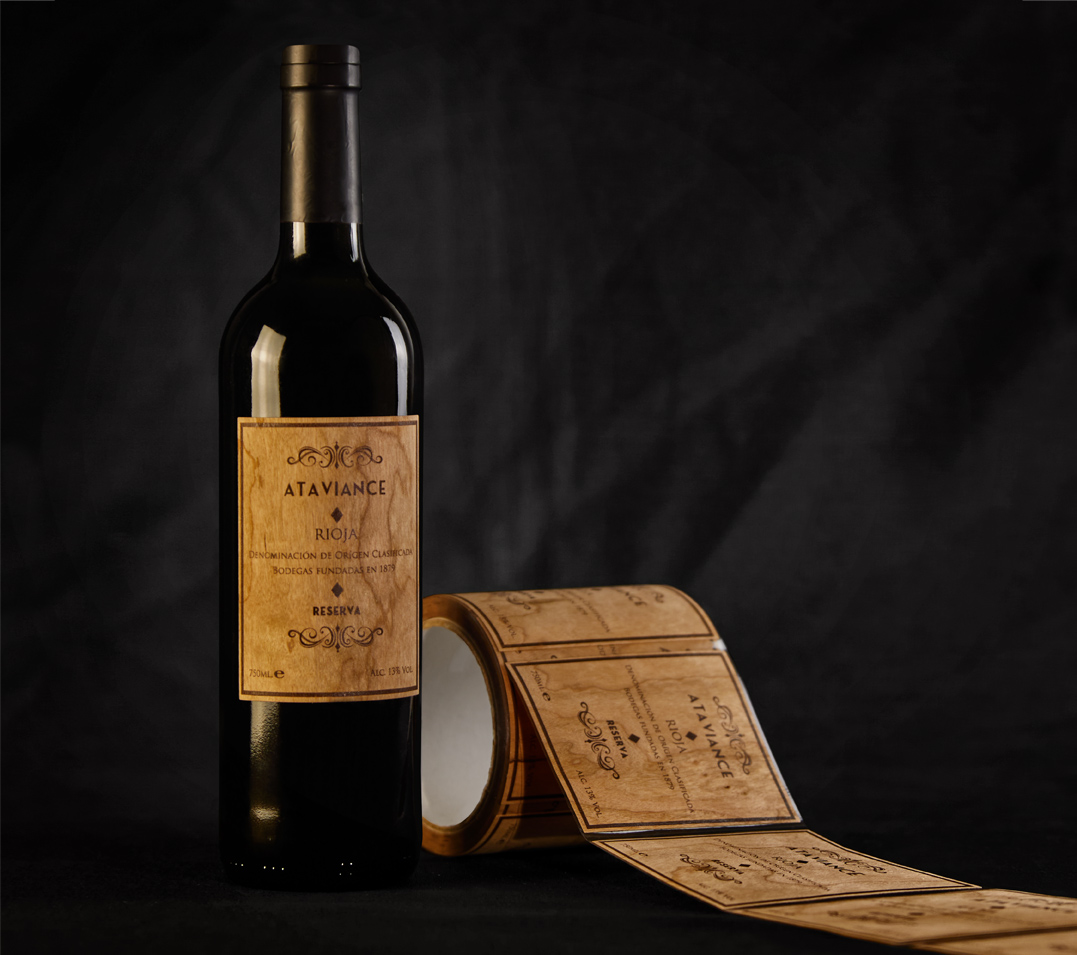 Wooden labels suitable for your bottling line
---
We like wood because it is natural, warm, noble and beautiful. Because it transmits balance, harmony and elegance. And we like to turn it into a key element in the accessories that dress our clients' bottles.

A premium wine must be able to convey its added value through the design of persuasive packaging that speaks, makes people feel and communicates. Making a difference on the point of sale is key and the label plays a very important role.

Yes! You heard right! It's possible to influence the customer's final purchase decision.

Today we present you a completely customizable self-adhesive wooden label adapted to your packaging design. Its texture and color immerse the consumer in an experience from start to finish.

In addition, its presentation in reels prepared for mechanization facilitates labeling on bottling lines. Now any premium material can be an ally to enhance the appearance of your bottles. We adapt the labeling to your production process.

Why not honor the maturation process of an aged wine in oak barrels in this very special way?
There are no limits anymore. It is easy. You can also be premium.