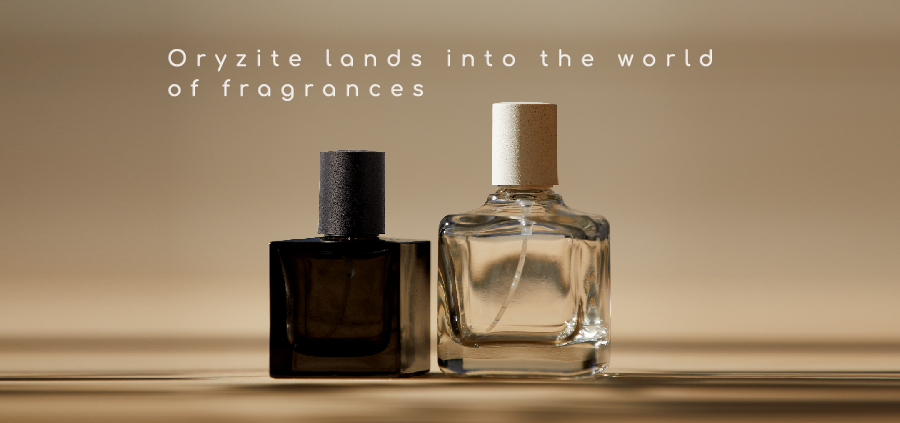 New perfume cap made from rice husk
---
Today is a very special day. These kinds of news are not given every day



If you are one of our regular followers, you will know that we like to develop and surprise with new sustainable packaging accessories that meet the real needs of our partners but, above all, that meet the real needs of our planet. Because if there is something that truly concerns us, it is the well-being of our environment and of all those who are part of it. Therefore today, and after a long R&D process, we are finally ready to present to the world of fragrances our sustainable perfume cap made from Oryzite (rice husk).

Our great motivation behind this proposal is to offer to the perfume manufacturers the possibility of incorporating truly sustainable and eco-friendly packaging into their new creations. This translates mainly into promoting the circular economy, the one that uses fewer resources and generates less waste.


How?
Taking advantage of an agricultural by-product as a raw material to reduce the use of plastic.

Minimizing CO2 emissions throughout the entire life cycle of the product.

Guaranteeing that it is 100% recyclable, thanks, among others, to its eco-design.
The cap that we are presenting today is made from Oryzite (rice husk) which allows CO2 emissions to be reduced by 70% compared to a cap made of 100% PP.
Oryzite is a worldwide patented method that has been created to incorporate rice husk up to 92% in all types of thermoplastic compounds. Thanks to this technology, it is possible to treat and reuse this agricultural by-product (which is not in competition with the food sector) and convert rice husk into a raw material that reduces the use of plastic and its derivatives. In addition, the rice is grown in the Delta de l'Ebro and, therefore, we are facing a Km0 cap, which makes us extremely proud.

Oryzite, in addition to being a CO2 collector/fixer, achieves maximum efficiency in the manufacturing process as it allows to:
Reduce the injection cycles and the applied temperature.

Reduce the energy consumption.

Obtain the same volume of injection with the use of less polymer.
​​​
Perfume cap 21547

Technical data

Material

30% Oryzite (rice husk) + 70% PP

Size

FEA

Recyclability

100% recyclable

Finishings

Ivory white
Graphite black
Possibility of customization
Climate change is the great challenge that we face.
Do we work together?