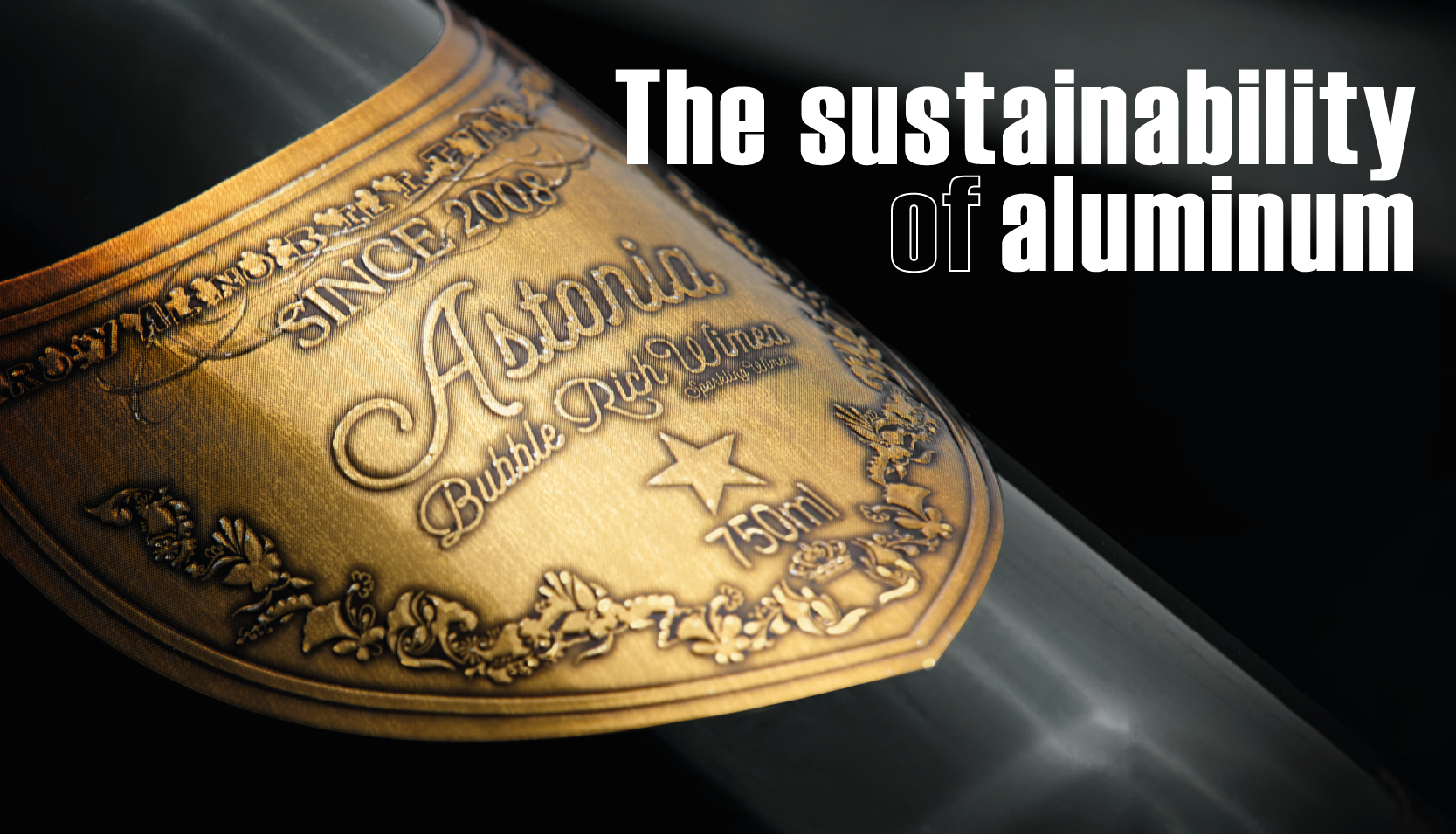 Circular and planet friendly labels
---
The sustainability of materials is something that we consider when developing packaging accessories for our customers. Using environmentally friendly alternatives does not mean having to sacrifice design or quality. Do you agree?



Today we propose to the packaging sector to decorate bottles and boxes using self-adhesive aluminum labels displayed on rolls and suitable for bottling lines.

Did you know that the life cycle of this material is circular and continuous and that it can be recycled in its entirety and in an unlimited way without losing its qualities? In addition, it provides long durability as it is resistant to water, corrosion and the adverse effects of UVA rays. It is also completely harmless, it does not burn or give off toxic gases. What else can we ask for?

But the material itself is just as important as its ability to be transformed, decorated and turned into a true work of art. Aluminum admits such a wide range of finishings that its optical and color effects satisfy most of the wanted designs. Printing, anodizing, textures, embossing, die-cutting... our technical department will help you come up with a label that is sustainable but also key to the success of your product.