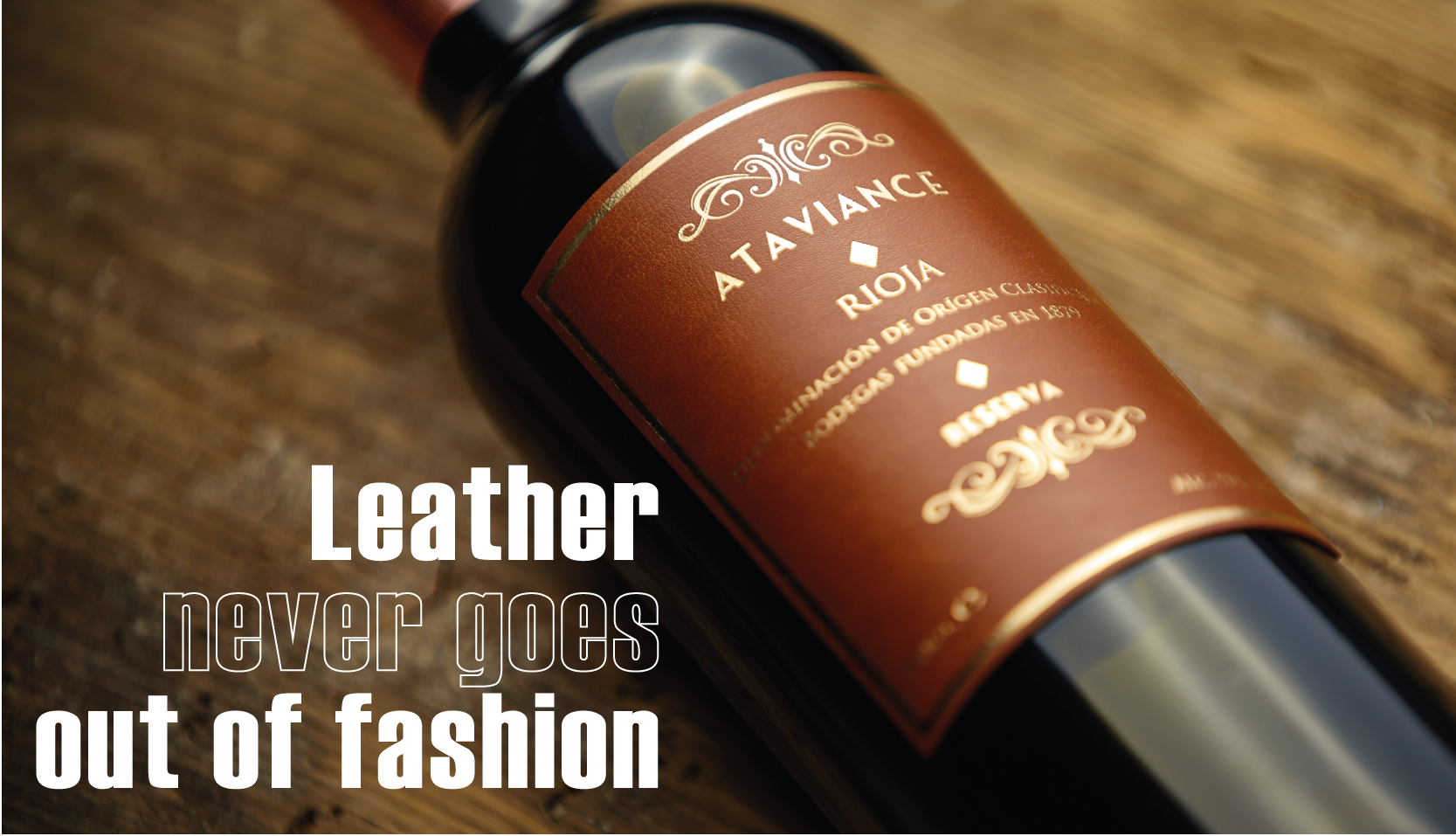 New self-adhesive labels on rolls
---
Packaging professionals face great and exciting challenges every time a new product has to be introduced to the market. We want to be different, unique, sustainable, approachable, attractive, elegant... And this imperative need leads us to exploit our creativity to the maximum, to let our imagination run wild and to build brave, different and even disruptive realities.

However, today we propose to rescue a traditional material that has been used for decades but that never goes out of fashion due to its resistance, versatility and quality. Leather or imitation leather is an essential option in the design of premium and high-end packaging for the perfumery, wine and spirits' sector.

As we have been doing for a long time, we work every day to inspire brands in the creation of the packaging of their products, offering new ideas of materials, decoration and design. This time we bring you a self-adhesive leather label stamped in gold and supplied in rolls that facilitates its placement in the bottling lines.
Being traditional, elegant and groundbreaking is possible
Don't you believe us?