Rhinestone labels, the trend that has taken over packaging.
Both in fashion and in interior decoration catwalks, rhinestones are gaining ground and invading all types of surfaces covering them completely. It is for this reason that in Ataviance we have decided to apply the same trend to the packaging world.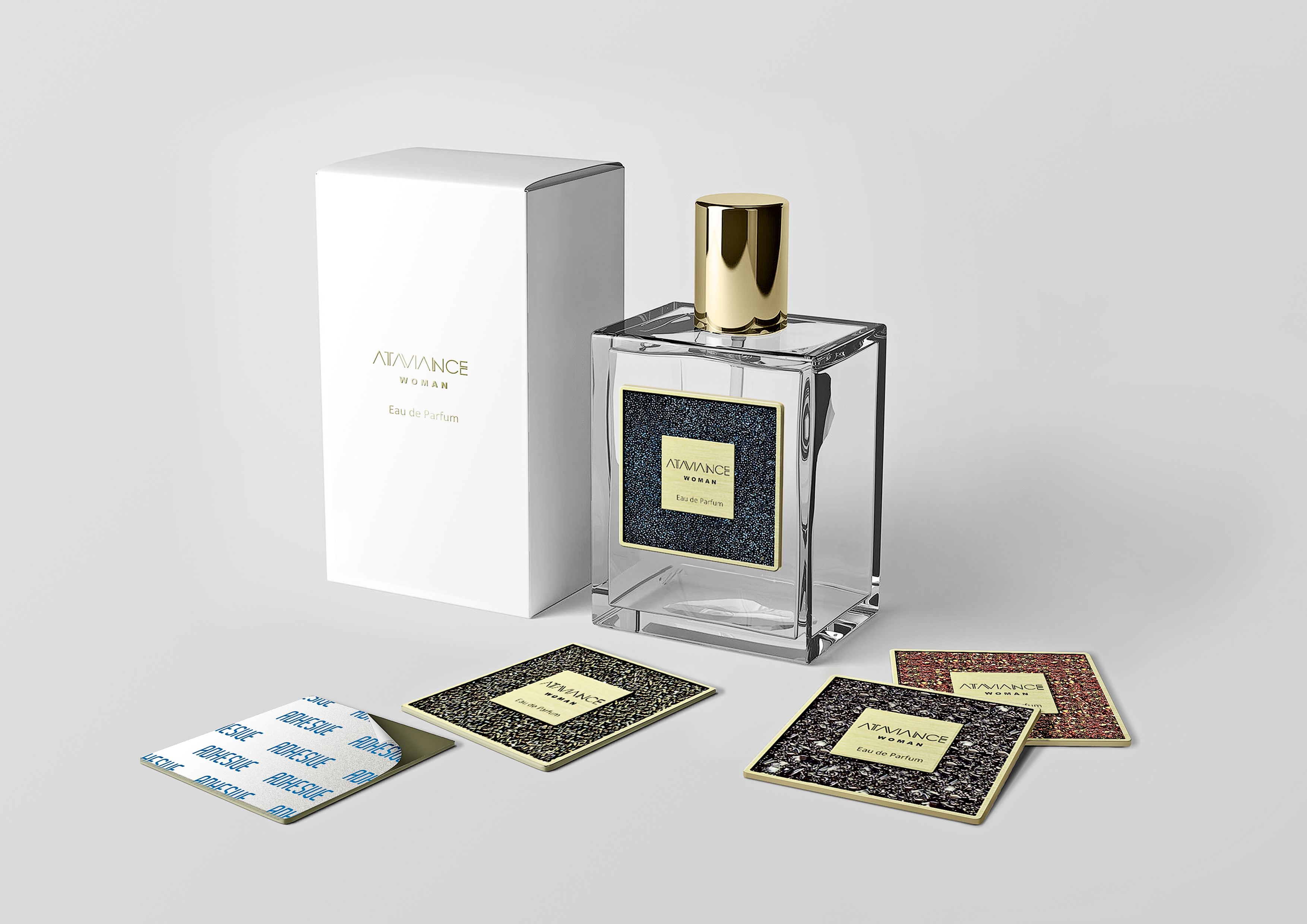 The result is an aluminum self-adhesive label with a thick band of rhinestones and a reserved area to apply the brand logo or any type of text or detail that is require.

We present four different types of rhinestones that can be combined and customized in color and size. Both the color of the surface and that of the logo can also be chosen according to the needs.

This technique is totally versatile. Apart from being convenient for perfume and cosmetic packaging, they are also a nice resource for spirits, champagnes and premium carboard boxes.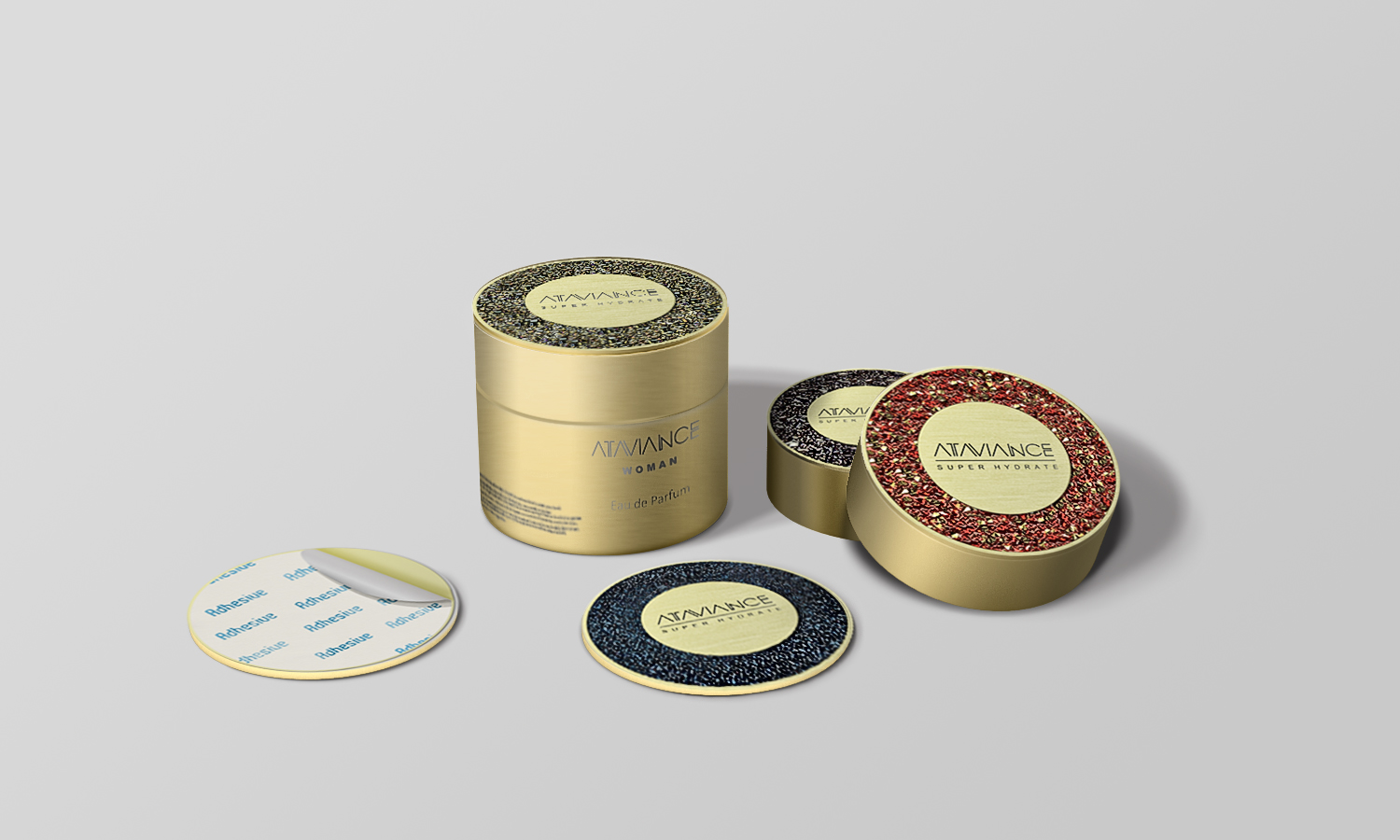 Last but not least, it is important to highlight that these labels are self-adhesive in order to facilitate their placement on any bottle or surface, just by removing the seal from the adhesive.

If this product is interesting for you, do not hesitate to contact us for more information!