Innovation and Tradition: Ataviance Collaborates in the Development of the Packaging of the New Marie-Galante Old Rum from Karibia
---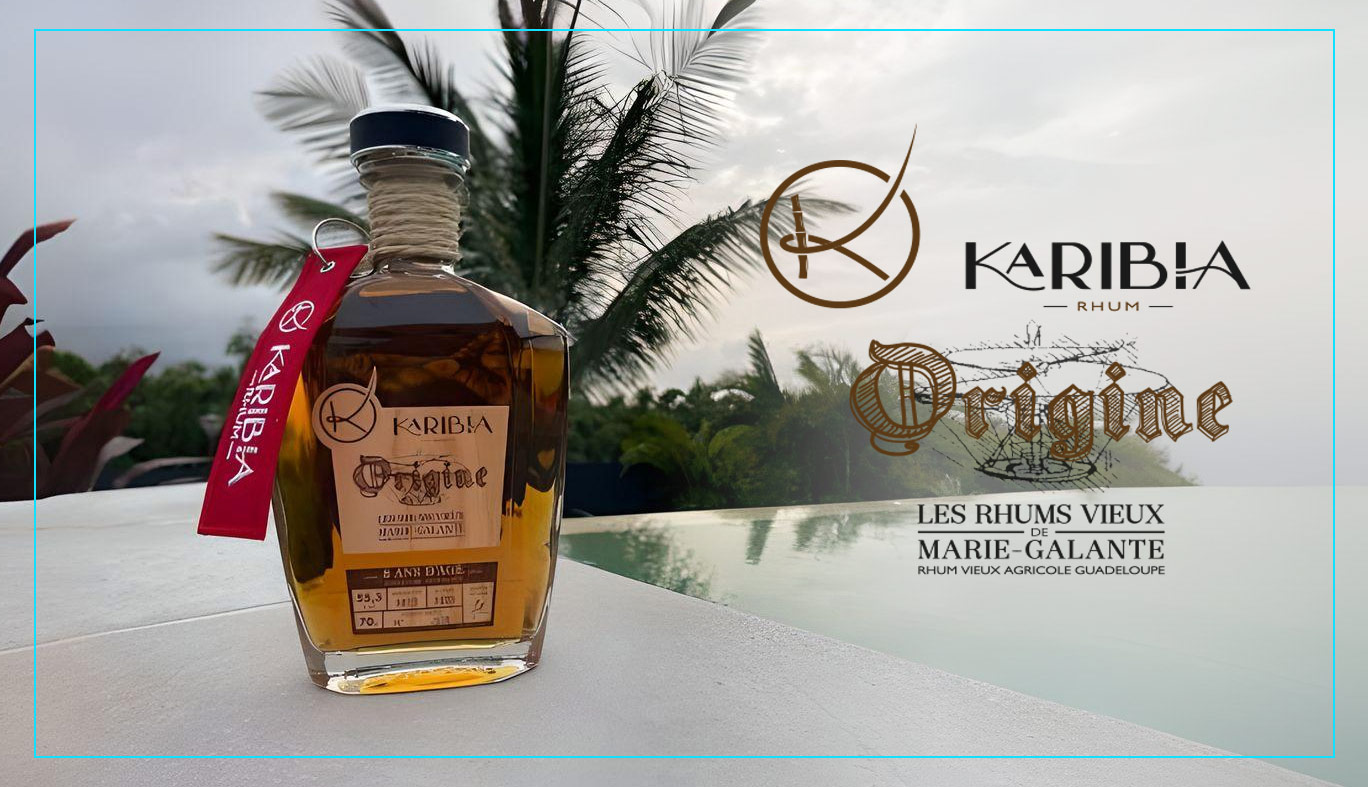 Hello to all lovers of rum and stories of passion and dedication!

Today we want to share with you a beautiful story that has been taking shape in recent times. At Ataviance, we value collaborations that are driven by passion and the desire to create something truly exceptional. That is why we are happy to share our participation in the development of the packaging for the new Marie-Galante Old Rum from the Karibia-Rhum brand of Guadeloupe.

Karibia-Rhum: A Dream Come True

Karibia-Rhum is more than a rum brand; It is a dream come true. Founded by two Alsatians born under the warm Caribbean sun of Guadeloupe, this brand represents the fusion of cultures and passions. From the beginning, its founders were committed to offering unique and different products that capture the essence of Guadalupe and provide incomparable quality with exceptional aromas.

The Ataviance Collaboration: More than Packaging

When Karibia-Rhum approached us to work on the packaging for their new Old Rum, we immediately felt a connection. We shared the same passion for excellence and creating something special. Our collaboration had a clear objective: to capture the essence of Karibia-Rhum and reflect it in every detail of the label.

The Self-Adhesive Wooden Label: A Touch of Authenticity

Together with Karibia-Rhum, we developed a self-adhesive wooden label that perfectly aligns with the image of the rum. This label is not just an ornament, it is a statement of authenticity and craftsmanship. The wood evokes the feeling of the island of Guadeloupe and the passion that drives Karibia-Rhum in every bottle they produce.

At Ataviance, we value collaborations that allow us to be part of projects that go beyond the commercial. Collaborating with Karibia-Rhum has been an exciting journey towards creating packaging that reflects the passion and culture of this brand.

Karibia-Rhum is a dream that has become a reality, and we are proud to be part of this story. Cheers to Karibia-Rhum and all rum lovers looking for something truly special!