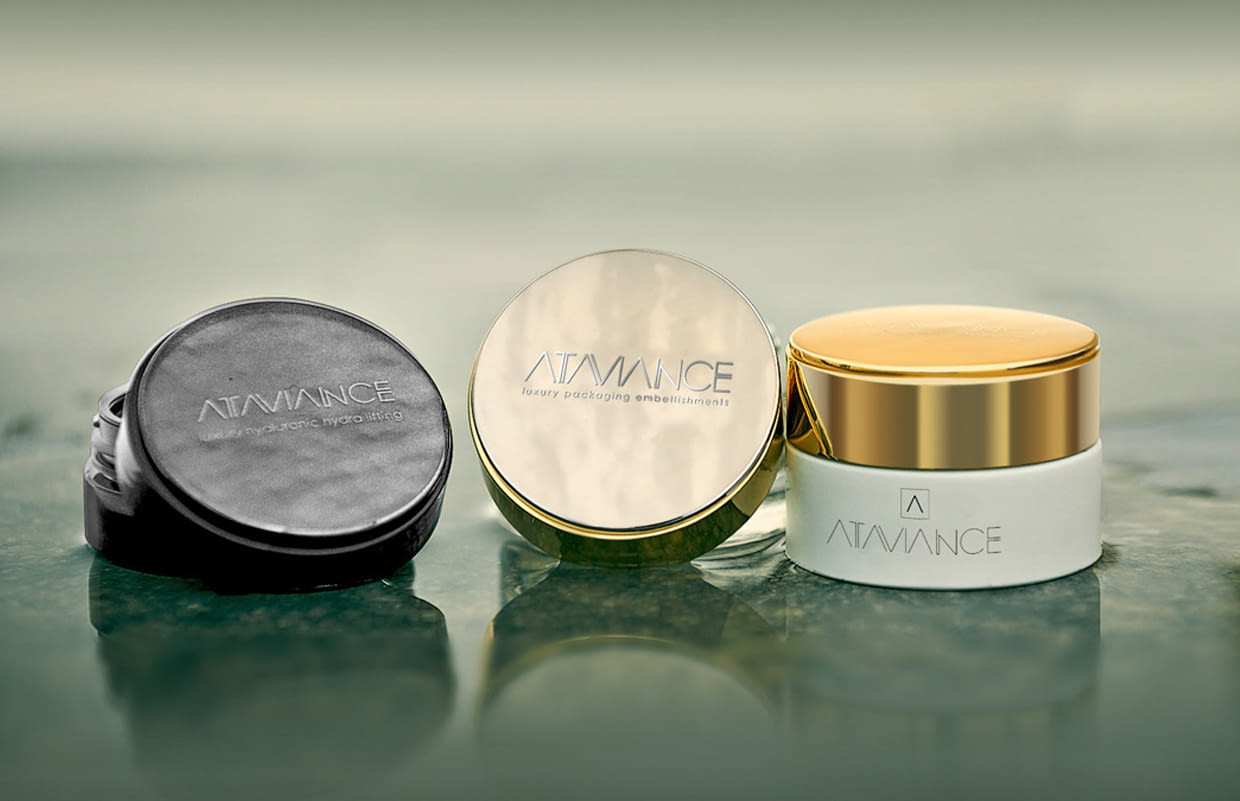 The mother-of-pearl effect in cosmetic packaging
Our design team is continuously working to surprise you. This time they do it with cosmetic packaging. And how did they get it? Creating mother-of-pearl effect for cosmetic packaging.

Mother-of-pearl is a material that gives us luxury due to its eye-catching nature and its iridescent and hypnotic effects. Mother-of-pearl has been always related with its richness and quality. For this reason, we have considered it's really interesting to incorporate nacre effect to the cosmetic packaging sector.

We know mother-of-pearl is natural origin but in ATAVIANCE we've been able to replicate it by using polyester, achieving a high-quality effect that has little to envy to natural mother-of-pearl. Plus, we can make it in any size and color.

We've developed self-adhesive labels that simulate mother-of-pearl, designed to be applied to the lid of cosmetic jars.

These labels complete jars in a colorful and elegant way, since, in addition to nacre effect, you can add them exclusive customized details such as logos, texts and other motifs like decorative borders, graphics, etc. thanks to a printing system that guarantees a maximum definition in colors and metallic effects as silver or gold.

Like all our labels, these are self-adhesive and totally customizable in color, size, shape and printing as needed.

If you're interested in this label, you can contact us for more information or to directly request your samples.

We also invite you to visit all our products related to cosmetics, and in particular, our other self-adhesive labels options designed especially for this sector.

We continue working on new projects, if you want to be up to date of all our latest developments for packaging, you can also follow us on

Instagram

,

Facebook

or

Linkedin

and even you can subscribe to our a Newsletter.